Introduction
Capgemini, a leader in engineering and R&D services, sought a swift solution for obtaining reliable user data to enhance their project. With a tight schedule and the need to gather qualitative feedback from a specific user group without compromising their ongoing development efforts, Capgemini turned to FeedbackFrog for assistance.
In under a month, FeedbackFrog not only provided a well-defined group of target users but also collaborated closely with Capgemini, refining their project requirements and acting as a dedicated partner throughout the process. This collaboration resulted in a higher-quality participant profile and ultimately delivered more value to Capgemini's end customers.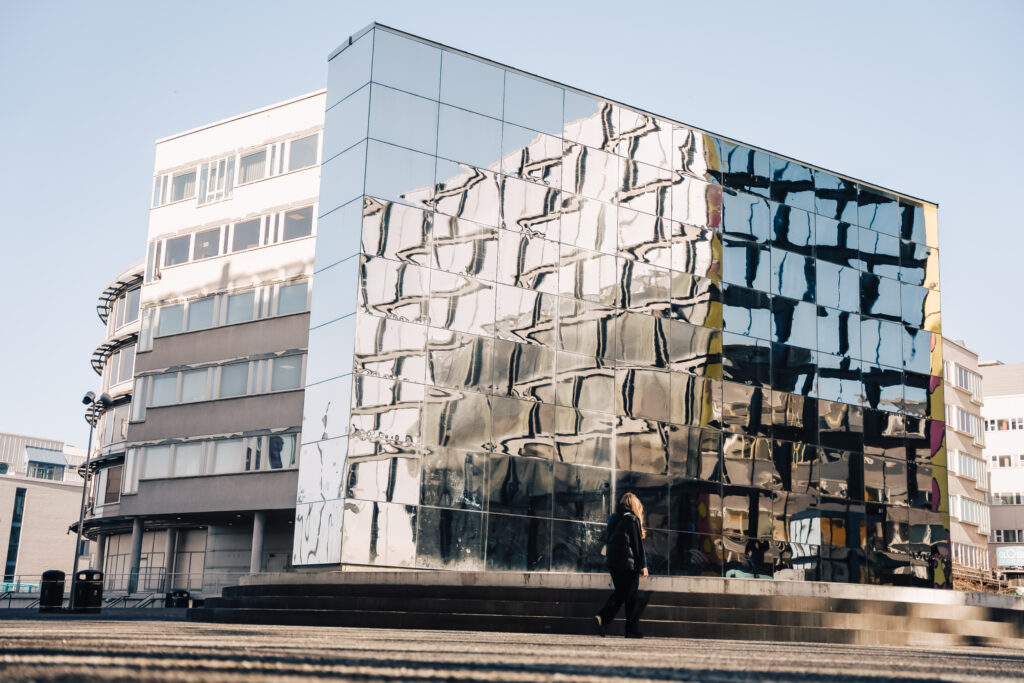 FeedbackFrog – simplifying user test recruitment
FeedbackFrog offers user test participant recruitment across various target groups through an easy-to-use, GDPR-compliant digital platform. This streamlined process provides real-time status monitoring and allows active participation in test sessions online. Additionally, FeedbackFrog's Customer Service Team offers in-person support and partnership tailored to your needs, ensuring that your team can concentrate on their core strengths. FeedbackFrog's mission is to empower you with dependable data, reducing risks throughout your journey from concept to market launch.
Capgemini Engineering – bridging the physical and digital worlds
Capgemini Engineering, a division of Capgemini Group, combines extensive industry expertise with cutting-edge technologies, specializing in digital services and software to support the convergence of the physical and digital realms. Capgemini Group, globally renowned for its technology-driven business transformation solutions, shares a commitment to an inclusive and sustainable future. Collaborating with the full capabilities of the Capgemini Group, Capgemini Engineering helps clients accelerate their progression towards the Intelligent Industry.
The Challenge – time sensitivity and precise user profile
Time was of the essence for Taha Majbar, Senior Project Manager at Capgemini Engineering, as their client in the automotive industry urgently required a solution. To ensure a high-quality delivery, Majbar recognized the importance of input from the target user group right from the project's inception. They needed to pinpoint the right problem to solve before tackling it effectively.
Upon their client's recommendation, Capgemini approached FeedbackFrog with a specific requirement: professional drivers with experience in heavy vehicles, located in Sweden. This posed a significant challenge.
"It did not start with 'we have problems,' it started with 'we have solutions.' FeedbackFrog did not push the challenges of making it happen; instead, it went towards finding the solutions – making it as easy as possible for us to get something reliable that we can use in our offer towards our end customer." – Taha Majbar, Senior Project Manager, Capgemini Engineering.
The Solution – proactive and efficient approach by FeedbackFrog
FeedbackFrog rose to the challenge immediately. After initial discussions and briefings, FeedbackFrog not only assisted Capgemini in refining the recruitment profile but also initiated the recruitment process for the target users.
Using FeedbackFrog's advanced digital platform, supported continuously by the Customer Service Team, Capgemini outsourced the entire test participant recruitment process while ensuring a precise match between the desired user profile and the participants.
Taha Majbar highlighted three key aspects of FeedbackFrog's collaboration that made a significant impact: proactivity, efficiency, and partnership.
Proactivity
"FeedbackFrog made proactive calls asking about the project, the requirements and how they could support the process. Thanks to the positive engagement from FeedbackFrog, we at Capgemini felt that they were in the process together with us, and not just a supplier sitting back waiting to receive information."
Efficiency
"Working with FeedbackFrog, not only was their approach very solution-oriented and efficient, it also enabled us to focus our internal resources, speeding up the delivery at large. All while we by research could identify user behaviours and needs, and adjust the design."
Partnership
"We felt that FeedbackFrog really became part of the process, providing support all along the way, from start to finish line. FeedbackFrog delivered fast, efficiently and replied quickly to any urgent questions, something that was crucial in a project with a tight deadline."
The Results – reduced risk and successful project
With recruitment completed within two weeks, well ahead of the planned tests, Capgemini significantly reduced the risk in their product development process. Armed with reliable user data and a deeper understanding of real-world issues, Capgemini made informed decisions that translated into a competitive product in the market.
"The project was a success! All end goals were achieved!" – Taha Majbar, Senior Project Manager, Capgemini Engineering
In summary, the collaboration between Capgemini and FeedbackFrog showcases the power of a proactive, efficient, and supportive partnership in achieving successful project outcomes. By entrusting the recruitment process to FeedbackFrog, Capgemini minimized risks, accelerated their project timeline, and delivered a product that met their client's needs. This case study exemplifies how strategic partnerships can drive innovation and success in the industry.